All our products are tested regularly in our onsite laboratory and annually by independent agencies to ensure their safety. Items tested include E. coli, coliform, plasticizer, total plate count, fructose acid, staphylococcus aureus, heavy metals, amino nitrogen, GMO, artificial sweetener, Monochloropropanediol, artificial food coloring, aflatoxin, iodine, pesticide residues, preservatives, total nitrogen, etc. All our products meet the Taiwan class A soy sauce standard. It is the highest level standard in Taiwan.
All soy sauces are tested gluten-free.
Iodine-free for our main products.
All products have passed SGS inspection.
Our manufacturing facilities are located in Pingtung, Taiwan. Following the
traditional soy sauce production process aided by modern machinery, we ensure that all our products meet the highest quality standard. All our facilities are HACCP and ISO22000 certified.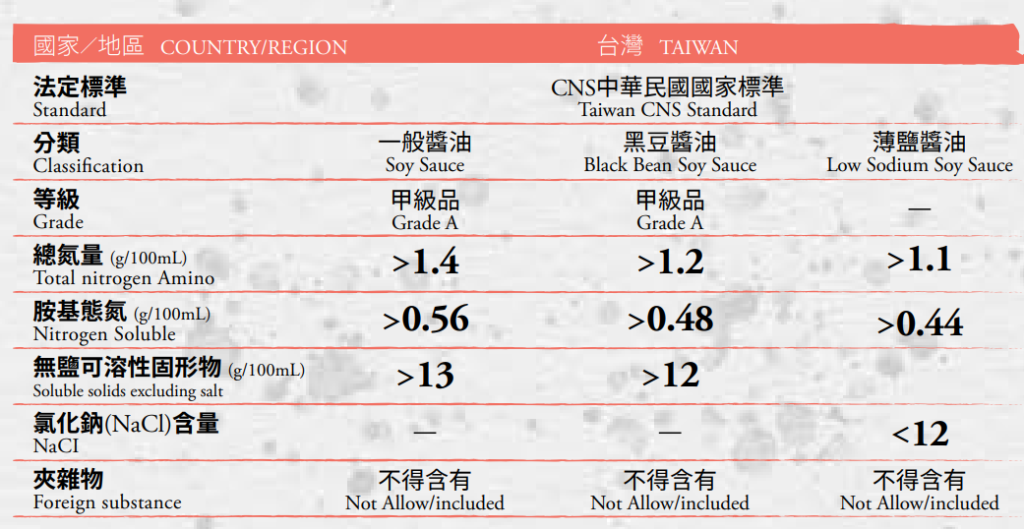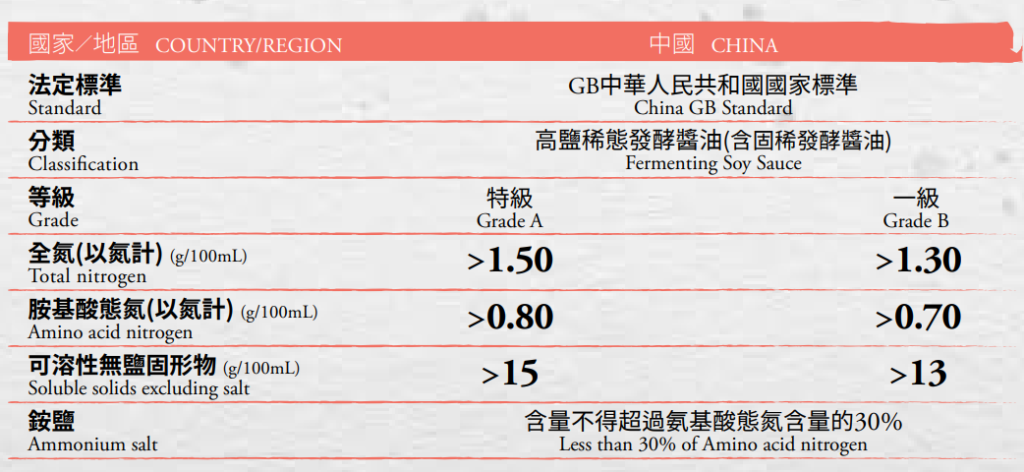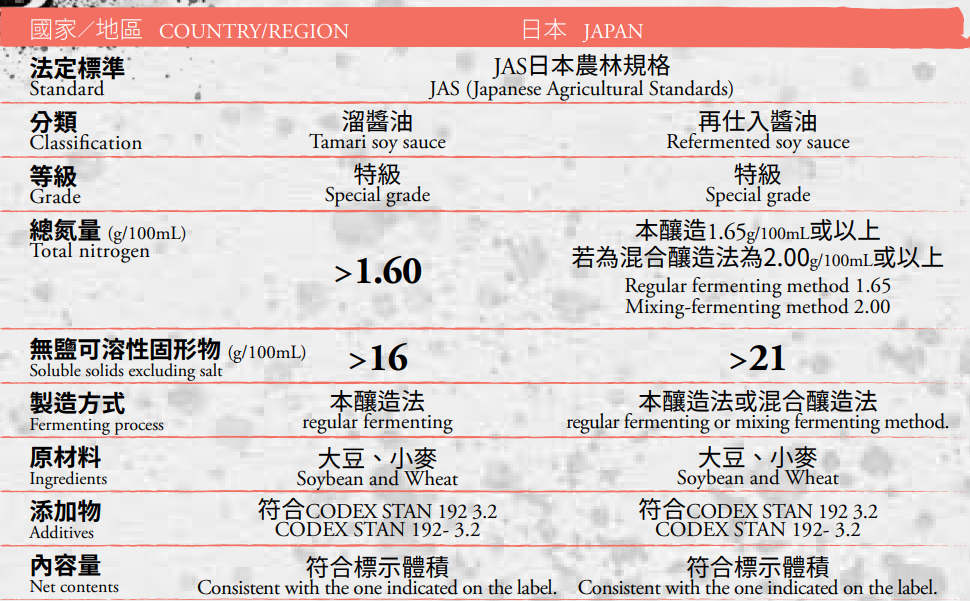 ---
---